About Oxford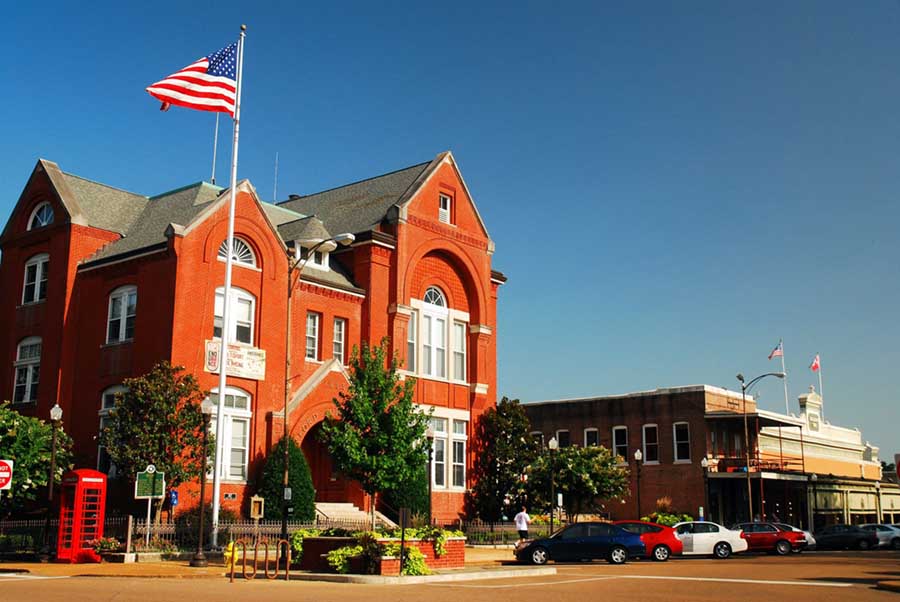 Oxford, Mississippi is an amazing place to live.
Oxford is a cultural mecca of the South, a go-to spot for literature, fine arts, music, and cuisine. It offers a perfect mix of small-town and college-town life in a cosmopolitan setting.  We are proud to be the hometown of William Faulker, the great American Southern writer, an Oxford native who grew up in Oxford and lived here much of his life.
Oxford's rich history, small town charm and creative community make it an ideal place for students. Our nationally known bookstore, Square Books, draws literary talent from across the world to its readings and has become a center of culture and idea exchange. Oxford is also the home of innovative cuisine.  Located within an hour of Memphis and within a half-day's driving distance of New Orleans and the Gulf Coast, Oxford is a beautiful and friendly place that is consistently on lists of the best places to live in the United States.
Located 70 miles from Memphis and surrounded by the natural beauty of Northern Mississippi, Oxford boasts thriving music, art, and literary scenes along with great restaurants. University of Mississippi athletics provides many opportunities to watch and participate in sports—and one of the world's best tailgating parties—at one of Architectural Digest's Most Beautiful Colleges in America.
With everything Oxford offers, it's no wonder USA Today names Oxford as one of the Top Six College Towns in the Nation.
Come see why.
---
Ford Center for the Performing Arts
Offering an assortment of Broadway shows, concerts, ballet, and more, the Ford Center is the area's premier entertainment venue. The 1,174-seat center enriches the university and Oxford community by providing a variety of theatre and music productions, lectures, dance, and film.
A National Recreation Trail, Bailey Woods links Rowan Oak, William Faulkner's historic home, to the University Museum. The heavily wooded 3,000-foot trail takes about 20 minutes to walk and is a popular spot for hikers, UM classes, families, and pets.
Oxford and Lafayette County's blues history encompasses a wide range of activity by scholars, promoters, record companies, and musicians. Alumni, faculty, and students with the Center for the Study of Southern Culture created both the Mississippi Blues Trail and the Blues Trail Curriculum for K-12 teachers.
The independent bookstore on the historic town square hosts the popular Thacker Mountain Radio Show and 150+ author events a year. Considered one of the nation's finest, the bookstore contributes heavily to Oxford being considered a literary magnet.
Originally a stable, The Lyric was Oxford's movie theatre from the 1920s until the 1970s, and hosted the world premiere of MGM's Intruder in the Dust by William Faulkner. Since 2008, it has been a live music and event venue, bringing in an extensive list of musicians and other entertainers.
Celebrating the art of independent cinema, the festival encourages filmmaking through screenings, workshops, and educational programs.
Click links for many more Oxford attractions and things to do.