Welcome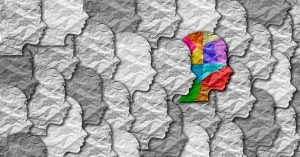 Psychology is a field that studies human behavior and how we process the world around us. Have you ever noticed what someone does—and wanted to know why? That's psychology! Psychologists approach human behavior from the perspectives of how we perceive things, interact, and develop.
We have a wide range of research areas and specializations in our department by our faculty who are dedicated teachers, researchers, and mentors. Our department offers:
The faculty in psychology come from the finest universities across the U.S. They are nationally competitive in their teaching and research endeavors and represent a diverse community of scholars. The majority of our classes are taught by these faculty, with several having received teaching awards, rather than by graduate students. The class sizes, particularly for the upper division electives, are also relatively small compared to many large state universities, allowing for more engagement and interaction with faculty.
Undergraduate students get a chance to work in research labs and be on the front lines of innovation and discovery in psychology, one of the most popular majors on campus. We provide a solid foundation in critical thinking and writing, analysis of data, and other analytical skills that prepare students for graduate programs in psychology.
Psychology is an excellent major for a wide variety of potential career paths including community services, healthcare, law, and public service jobs, as well as other careers where an understanding of human behavior and motivation is valuable, such as business, marketing, and human resources. Find out more about our alumni and where they are working.
We welcome you to our community!