Department
Vision
We aspire to be a leading contributor to the field of psychology and to enhance the human experience through a commitment to excellence in research, teaching, and mentoring in an open and inclusive environment.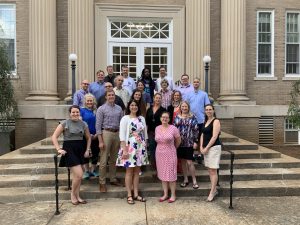 Mission
We strive to advance the discipline through significant contributions to research and scholarship, excellence in teaching and mentoring within our undergraduate and graduate programs, dissemination and application of psychological science, and a commitment to diversity and inclusion.
University of Mississippi Department of Psychology
REBEKAH E. SMITH, Ph.D.
CHAIR AND PROFESSOR OF PSYCHOLOGY
205A George Peabody Hall
662.915.7383  |  psych@olemiss.edu