Experimental, 5th Year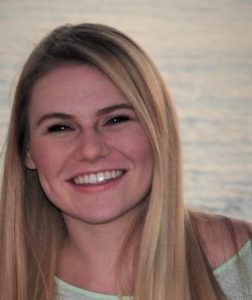 Anne Vogel
Tell us about yourself?
I am a fifth-year graduate student in the experimental psychology program originally from Phoenix, Arizona. I went to Arizona State University for my undergrad before attending the University of Mississippi where I have since received my Master of Arts in Experimental Psychology with a graduate minor in Applied Statistics in 2020. My research interests are in cognitive psychology, focusing mainly on memory, attention, and learning.
What research have you been working on lately?
Broadly, I have been working on projects related to the use of context in prospective memory. Prospective memory refers to memory of future-based intentions like remembering to take medication at a certain time or remembering to stop by UPS on your way home to return an Amazon item. I am interested in how we use contextual information, like the environment around us, to provide us with cues as to when we can carry out these tasks. Additionally, within the field of prospective memory, I have had several areas of interest including work debating current theories in prospective memory, individual differences, and special populations.
What is your favorite thing about being a graduate student in the department?
I have truly appreciated how welcoming and supportive the department is. During interview weekends, it is common to get asked "do you all really like each other this much" to which we always just laugh because we honestly enjoy and respect each other tremendously.
What is your favorite thing about living in Oxford?
Oxford has a great range of things to do. For example, there are some great walking paths that are easily accessible if I need to spend some time in nature, or the square has some great restaurants and bars when you want to eat some great food and listen to good live music.
What is your favorite course you have taken so far?
My favorite course I have taken is cognitive psychology with Dr. Reysen. I may be a bit biased because cognitive psychology is my main area of interest, but this course was also amazing because of Dr. Reysen's teaching style and the surprising way that he adds humor in to all of his lectures. Since we were unable to anticipate what he was going to say next, we were always hanging on to his every word.
What do you do when you are not studying?
When I am not studying, I am spending time with my fiancé, Garrett, our amazing Great Dane, Jax, and our two mischievous kittens, Loki and Missy. I also love watching football (go pack go), baseball (go cubs), and traveling when I am able to!
What is a really interesting or really boring fact about yourself?
As I mentioned before I love to travel and I was blessed enough to visit 26 countries before turning 26! I hope to keep up with this trend in some way and visit at least one new state or country every year of my life.